Apartments Peša - Zaton - Croatia
---
Dear guests.
Welcome to the web pages of Apartments Pesa located in Zaton, Dalmatia, Croatia (Hrvatska). We wish You a pleasant stay in Zaton.
From the apartments "Pesa ", you can visit Zadar or make a one day trip to the island of Pag. If you wish to spend some time on the sea, visit marina Zadar.
Address us with trust!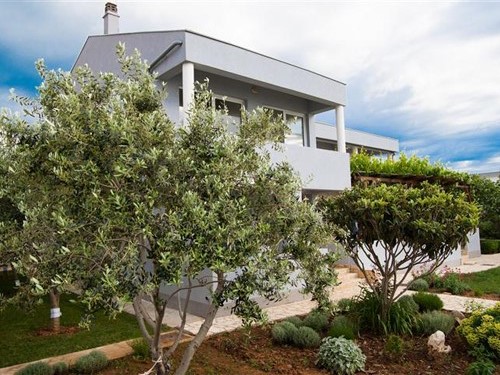 Welcome to the heart of the Adriatic , a region of Croatia that pulsates with centuries old structure, the magnificence of nature and the midles of climates. Even ancient nations esteemed this part of Mediterranean, it's costal and island areas as well as its hinterland - the Riviera of Zadar has been inhabited for thousand of years, from prehistory and ancient times.
The traces and memories of the ancestors who in the unique harmony of the sea and land found the balance of their lives, still are well preserved. The town of Zadar bordered by fertile coastal fields, facing the more than one hundred and fifty rugged islands of its archipelago, has developed through its dramatic history as the centre of the region. Nowadays the area of the Country of Zadar covers administratively its natural environment from the island of Pag as far as the National Park of the Kornati. Zadar is a town of medieval monuments and at the same time are modern town with its own vibrant life style.
The Riviera of Zadar can easily be reached by sea, road and air. It is difficult to say which approach is more beautiful: by sea with the grandstand view of the town, by land over the rocky Velebit mountain or by air with the exciting spectacle of the land meeting the Adriatic sea. This is the Riviera of Zadar, the heart fo the Adriatic - even from the climatic point of view. Here the mediterranean climate is at its best, with the summer heat tempered by the soothing local Maestral wind and with the flat plains of the low lying hinterland absorbing the vigour of the fierce northerly wind known as the Bura.